ERC Consolidator Grant officially starts in Kenya
Posted on: 31 January 2023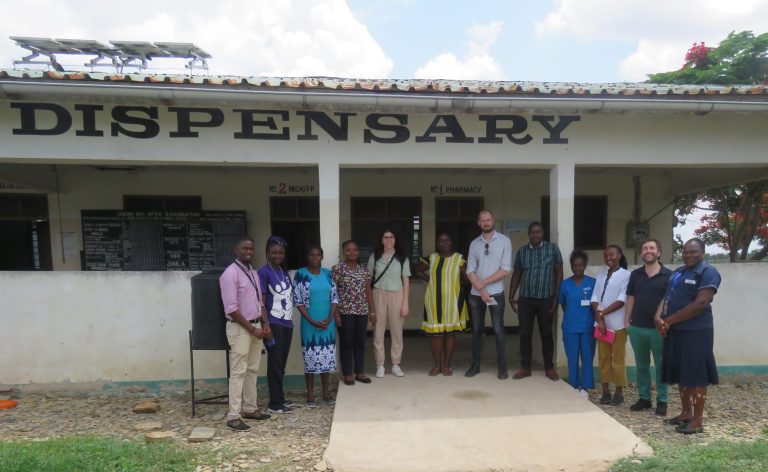 I am delighted to report that my ERC Consolidator Grant on Inclusive Artificial Intelligence for Accessible Medical Imaging Across Resource-Limited Settings (AIMIX) started on 01 January 2023. For the kick off meeting, my team and I met amazing and inspiring healthcare workers and researchers in Kenya. We also visited local clinical centres in rural Kenya, which will be instrumental to implement innovative, inclusive, and accessible AI tools in low-resource settings.
Our team met Prof. Marleen Temmerman, Director of the Centre of Excellence in Women and Child Health at Aga Khan University in Nairobi, as well as Dr. Sikolia Wanyonyi, Consultant in Obstetrics, Gynaecology and Fetal Medicine, and Dr. Nidhi Leekha, Consultant Radiologist at the Aga Khan University Hospital. We also spent a few days with Dr. Angela Koech, a Clinical Scientist based in the rural region of Kilifi (South-East Kenya), who guided us during our visits of the Mariakani Sub-County Hospital and the Shangia Dispensary.
At these facilities, we spent some time with antenatal care nurses, health facility managers, and regional coordinators for community health, who are very passionate about emerging technologies for improving access to pregnancy screening. This allowed us to get insights into the needs, gaps, obstacles and opportunities for developing AI tools for affordable obstetric imaging in rural areas of Kenya and beyond.
Karim Lekadir, Director of BCN-AIM Lab.