The EarlyCause kick-off meeting was hosted by the Universitat de Barcelona
Posted on: 15 January 2020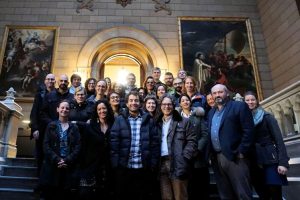 The EarlyCause kick-off meeting was hosted by the coordinating institution, Universitat de Barcelona, on January 15th & 16th 2020 in Barcelona.
Representatives from all partners met and presented their Work Packages and proximately foreseen work. A roadmap for the first project year was established and key roles were confirmed.
This included the coordination of data driven as well as cell and animal model experiments, review of milestones and project communication and dissemination.