International Clinical Validation of Radiomics Artificial Intelligence for Breast Cancer Treatment Planning
Implement the very first international, multi-faceted clinical validation study for radiomics-based prediction of response to neoadjuvant therapy in multiple developed and developing countries.

Introduce a holistic, standardised methodological framework for multi-faceted and trustworthy evaluation of radiomics AI, taking into account multiple technical, clinical as well as ethical criteria.

Develop the very first traceability tool for radiomics AI, which will enable transparent monitoring and continuous evaluation of radiomics tools during their lifetime.

Evaluate wider impacts of clinical deployment of radiomics AI, including associated cost-benefits, socio-ethical implications and regulatory aspects.
Coordinate and manage the RadioVal project

Coordinate the outreach activities

Coordinate the evaluation and calibration of the tool

Develop machine learning techniques for reproducible, robust and interpretable decision support in oncology
NO.

INSTITUTION

COUNTRY

Foundation for Research and Technology (FORTH)

Fundación para la Investigacion Del Hospital Universitario La Fe De La Communidad Valenciana (HULAFE)

Gdanski Uniwersytet Medyczny

University of Zagreb School of Medicine

Medical University of Vienna

Alexander Fleming Institute

European Institute for Biomedical Imaging Research (EIBIR)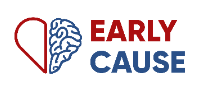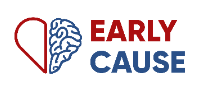 Funding institution
European Commision
Project number
101057699
Project budget
5 838 576,00 €
UB's budget
801 250,00 €
Project Coordinator
Karim Lekadir (BCN-AIM)
UB's Principal Investigator
Karim Lekadir
BCN-AIM's role
Project coordination
Official website
LinkedIn
www.linkedin.com/showcase/radioval-project/
Mail